The favourite water of chefs
The Bordeaux bottle
For several years, premium mineral waters have become essential in the world of fine dining. Like wine, they stimulate the appetite and curiosity of consumers. Many specialists, such as water sommeliers and wine connoisseurs, have developed growing interest in the subtleties of these rare waters.
Both still and fine sparkling Abatilles Mineral Water have introduced themselves into this category of Grand Cru Waters, thanks to:
• Their origin and terroir. Drawn from a depth of 472 metres (1,549 feet) for nearly a century in an exceptional, protected environment not far from Bordeaux and its fine wine estates.
• Their unique, balanced composition with their low mineral content and zero nitrates.
• Their unparalleled taste: fresh and elongated on the attack, fine texture, round and very neutral.
• Their distinctive packaging reminiscent of that of Bordeaux wines.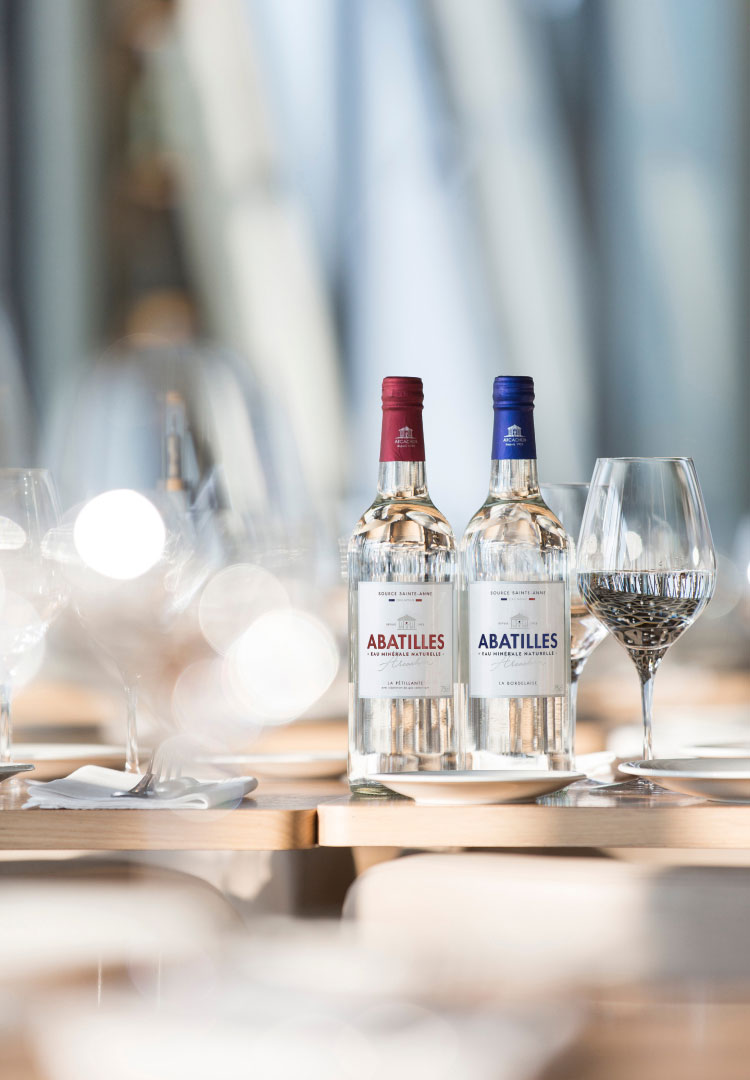 Still

or

fine sparkling


natural mineral water
Fine eating
and drinking
Loved by chefs and foodies alike, Abatilles Water is a great favourite in notable restaurants. Its subtle taste and elegant bubbles enhance the flavours of the wines and dishes it is served with.
2000 restaurants in France
Au Bistrot – Bordeaux
Auberge en Gascogne – Astaffort
Auberge Saint-Jean – Saint-Jean-de-Blaignac *
Brasserie Lipp – Paris
Café Français – Bordeaux
Café du Port – Bordeaux
Caudalie Smith Haut-Lafitte – Martillac
Chapon Fin – Bordeaux
Chez Hortense – Cap-Ferret
Chez Mariottat – Agen
Chez Pierre – Arcachon
Christopher Coutanceau – La Rochelle *
Club TF1 – Paris
Comptoir Cuisine – Bordeaux
Château Cordeillan Bages – Pauillac
Familia – Bordeaux
Garopapilles – Bordeaux *
Golf de Bordeaux Lac – Bordeaux
Golf de Pessac – Pessac
Hôtel-Restaurant Claude Darroze – Langon
Hôtel de Nell – Paris
Hostellerie de Plaisance – Saint-Émilion **
Julien Cruège – Bordeaux
L'Escale – Cap-Ferret
L'hôtel du Palais – Biarritz
L'Ibaïa – Bordeaux
L'Orléans – Bordeaux
L'Orangerie des 3 Roys – Rambouillet
L'Uvarium – Moissac
La Brasserie Bordelaise – Bordeaux
La Cape – Cenon
La Co(o)rniche – Arcachon
La Ferme Aux Grives – Eugénie les Bains
La Grand'Vigne – Martillac **
La Pointe – Bordeaux
La Terrasse Rouge – Saint-Émilion
Le 7 – Bordeaux
La Table d'Hôtes – Le 4ème Mur – Bordeaux *
Le Beau Marché – Saint-Jean-de-Luz
Le Big – Bordeaux
Le Bistrot du Régent – Bordeaux
Le Carreau – Bordeaux
Le Carré – Bordeaux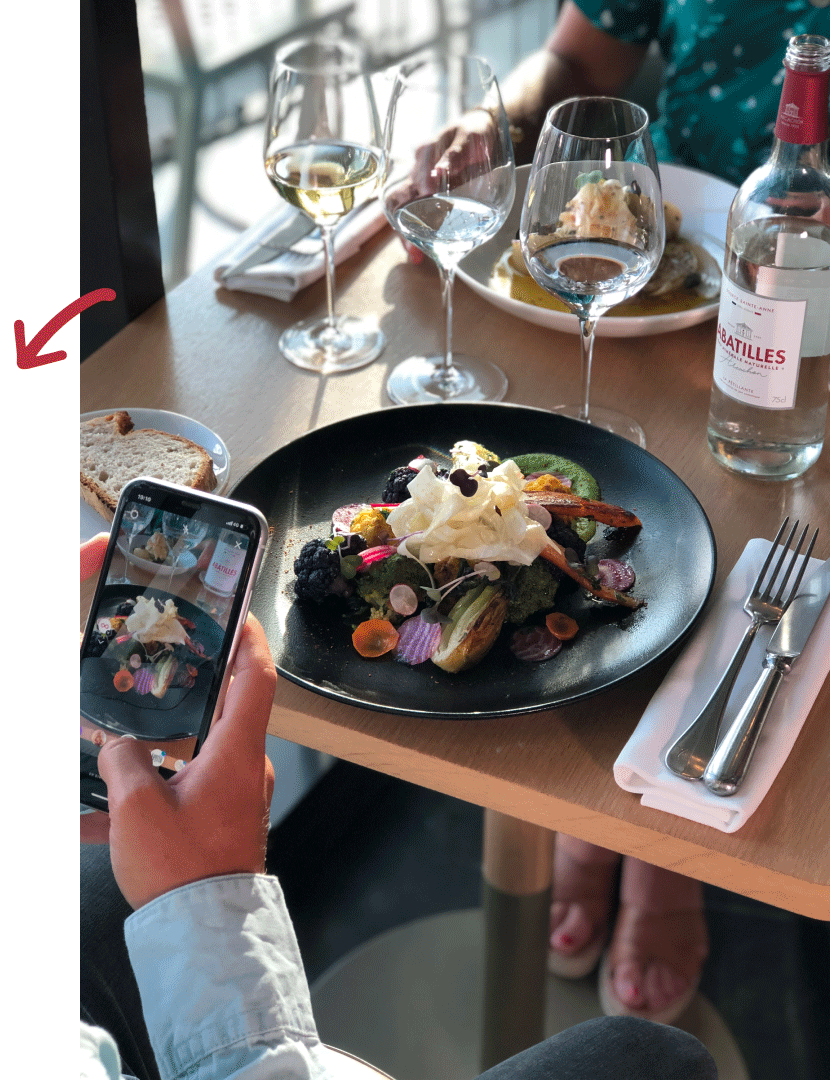 Four Season Hotel George V – Paris *****
Le Chiopot – Bordeaux
Le Gabriel – Bordeaux
Le Hittau – Saint-Vincent-de-Tyrosse *
Le Miramar – Biarritz
Le Patio – Arcachon *
Le Pavillon des Boulevards – Bordeaux *
Le Pressoir d'Argent – Bordeaux **
Le Prince Noir – Lormont *
Le Puy Paulin – Bordeaux
Le Résinier – Le Barp
Le Restaurant T – Paris
Le Siman – Bordeaux
Le Skiff Club de l'Haitza – La Teste-de-Buch **
Les Clés D'argent – Mont de Marsan
Logis de La Cadène – Saint-Émilion *
Ostalamer – Saint-Jean-de-Luz 
Piccolina – Paris
Pinasse Café – Cap-Ferret
Près d'Eugénie – Eugénie-les-Bains
Relais & Châteaux Michel Trama – Puymirol 
Symbiose – Bordeaux
The Meat Pack – Bordeaux
Tour d'Argent – Paris *
Vieux Logis – Trémolat
Virtus – Paris