Drawing water responsibly
Water, a gift
The Abatilles Spring is a precious resource, part of nature's heritage and a real gift that we must protect accordingly. Every day we strive to balance the production-preservation equation.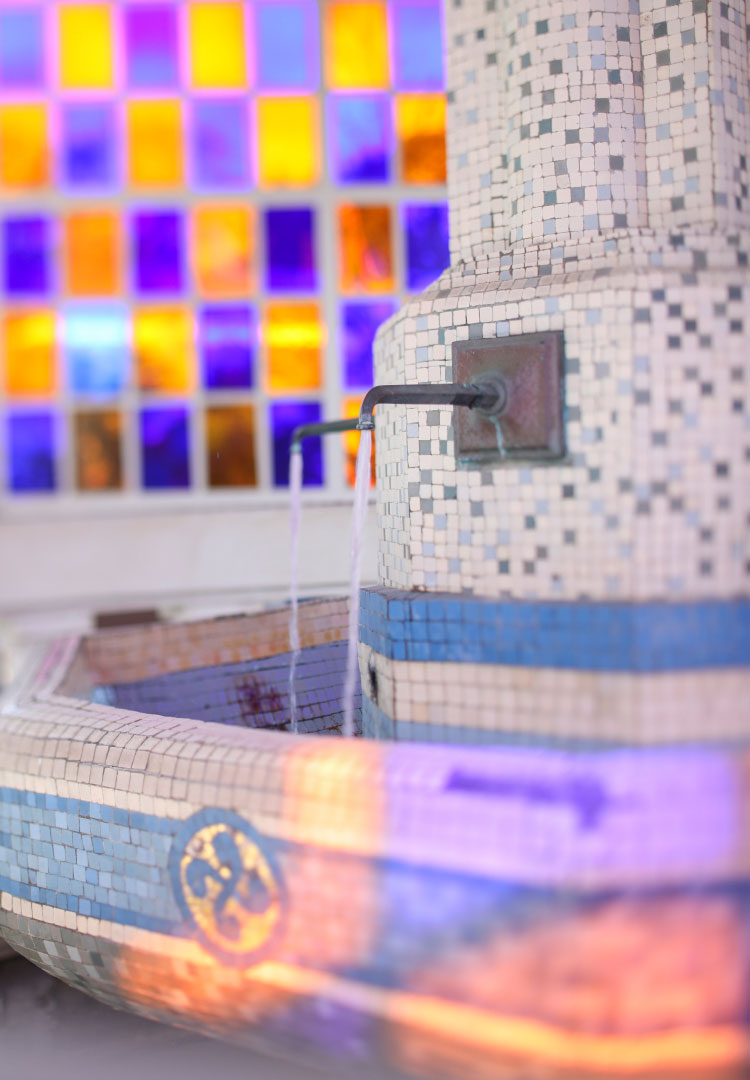 Our CSR* policy
*Corporate Social Responsibility
Our small team of 50 people commits every day to apply our CSR policy with concrete and measured processes that aim to preserve the purity of our water, draw it in reasonable quantities, protect our immediate environment and reduce our environmental footprint.
• Reasonable quantities: only 38% of the volume permitted by the local authorities
• Optimised bottling process to reduce energy consumption (40% less since 2008)
• Fully recyclable bottles and caps, recovered and reprocessed
• Objective to recycle 25% of all plastic by 2025
• Participation in recycling PET bottles (packaging eco-tax)
• Regular decrease in the weight of plastic used in our bottles and caps
• Starting materials sourced only in France
• Volumes produced of the glass-packaged range multiplied by 3 between 2013 and 2019
• Our employees are motivated to protect the environment
• Sorting bins for bottles, caps, plastic films, glass, cardboard and batteries in the workshop
• Research and development initiatives to seek out alternatives for plastic
Partnership with Bassin d'Arcachon
Local & responsible
The identity of Abatilles is inherently linked to being part of the area around the Bay of Arcachon. Abatilles proudly asserts its support of the Bassin d'Arcachon brand, which helps define it. We are fully aware of environmental issues and contribute actively to local development by prioritising local partners and stakeholders.
Our partners
Proud to refresh them all year round!